'Tis the Season – College Football Fans Enjoy Tailgating with Their JoeShade Umbrellas
Written by H. Fishman on December 28, 2012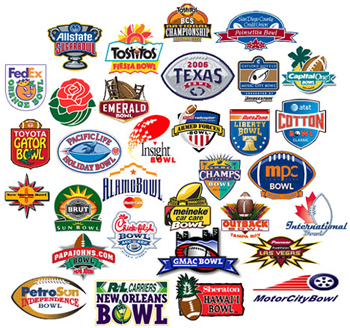 The 2012-2013 college football bowl season is in full swing, with some 35 bowl games being played between December 17th and January 7th, clustered mostly around this weekend and heading into New Year's.
The majority of these games take place in warm-weather states such as California, Florida, Arizona, and Texas – so even though it's winter, fans at those games will still be out in the sun.
I can see it now – tailgating with other football fans in the sunshine with the aroma of food grilling. Here's the thing though – I love red as in the Georgia Bulldogs, not red as in the sunburn that some fans will be getting! 
While most college football fans are able to recognize the spread offense when they see it, it's also important that they be able to recognize the ways to protect their skin from sun damage – a combination of shade, clothing, and sunscreen.
Getting too much sun exposure, to the point of getting sunburned, will damage your skin and can raise the risk of developing skin cancer. In fact, just one sunburn every two years can triple the risk of developing melanoma, the deadliest form of skin cancer.
Did you know that?
You may know a die-hard college football fan who has been to their team's bowl game every year – which isn't unlikely, considering most major college football schools go to a bowl game each year. Do you know if they protect themselves from the sun while at the game? If they don't, you should let them know how to keep their skin safe from sun damage and suggest they use a JoeShade umbrella!
We won't make any predictions about this year's bowl games – other than that the "Beef 'O' Brady's Bowl" is the worst bowl name this year.
But we will go out on a limb and say that our shade umbrella is a great way to keep any college sports fans cool and protected from the sun while tailgating before the bowl game starts.
The JoeShade umbrella is unique in its sun safety features – the special fabric our shade umbrellas are made from is designed to block harmful UV rays. The umbrella adjusts in height to keep you protected, whether you're sitting or standing, and even tilts to offer you maximum protection from the sun.
And best of all, it comes in a handy travel bag, so it's an easy accessory to bring with you when packing up the car for your tailgating festivities!
So whether you're rooting for your favorite college team at a bowl game now, or plan on attending games of the school's other sports teams later in the year, it's important to stay cool and shaded while you're cheering them on. Let the shade come from a JoeShade umbrella – it's the perfect accessory for any college sports fan!