Portable Umbrella Keeps Families Cool This Summer!
Written by E Kennedy on July 25, 2014
Portable Umbrella Keeps Families Cool This Summer!
Post contribution: Summer Fun Blogger
JoeShade is the most awesome lightweight, portable umbrella!  It stands on an easy to set up tripod stand, providing UV shade protection wherever you go. Whether you are sitting out at the soccer fields watching the kids play, at the beach, church picnic or wherever else. JoeShade portable umbrella is perfect!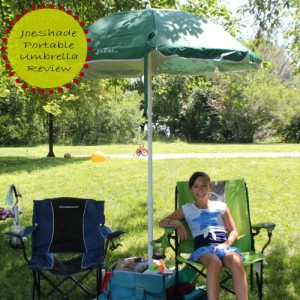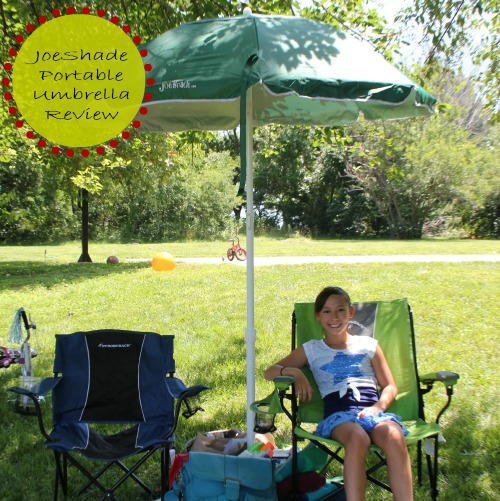 The JoeShade portable sun shade umbrella is super quick and easy to set up! Even better as easy as it is to set up it is also easy to store and carry about. We keep our JoeShade portable umbrella in our car during the summer. No matter what our plans may be (or not be) we will be prepared! It doesn't take up much space in it's carrying case and creates the perfect shady environment wherever we go! This summer must have comes in 3 colors: Blue, Green and Red.  JoeShade is made with durable UV fabric that blocks harmful sun rays and a tilt function that allows protection from multiple angles.  JoeShade adjusts from 3 ft to as high as 8 ft!
We love our portable umbrella and highly recommend it! Buy yours HERE
 for as low as just $43.95 shipped!